The latest additions to the Action Security Iron lineup! Check back frequently to see the newest products or follow us on Facebook!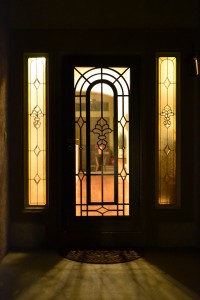 This custom plasma cut design was installed in March 2013 but we just had this photo sent in by the customer! This design started life as an "Aspan Arched" but elements from the sidelight on the home were incorporated to make this truly a custom design. Thanks for the photo!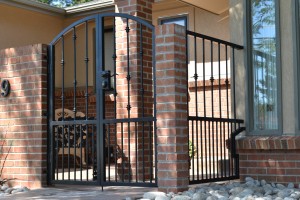 At first glance, this is just another black gate but upon closer inspection, the many details can be seen. This gate features a double opening, an arched top, a split collar layout, "puppy-pickets" on the bottom portion as well as a bottom rail that follows the brick around the home for an ultra clean look. All of this is coupled with a Matte Black powder coat. Installed August 2014.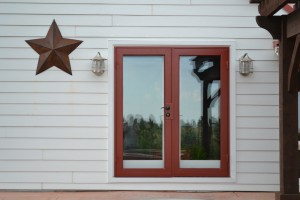 These doors are the ultimate in storm doors. These doors feature our top-of-the-line pre hung frames with pin-style hinges. The full-view glass with interchangeable screen makes allowing light and air into this Sterling, Colorado home an easy task. The custom Rustler Red powder coat complements the red steel roof and outdoor accents perfectly! These come just in time for fall with their recent installation in early August 2014.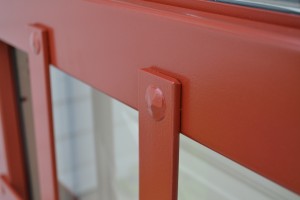 An  upclose shot of  door of a finishing touch on a Signature storm door. This shows the flat strips of steel welded to the front of the door with faux nails to give this door an "old-barn" look but with the ultra modern construction found in every Action Security Iron door. The door made its way onto its permanent home in early August 2014.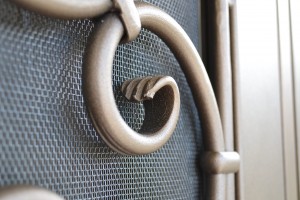 An upclose shot of the scroll work found on our Tuscan V2. These scrolls are formed from 1/2" round stock and feature fishtailed ends. These elements coupled with an Oil Rubbed Bronze powder coat yield an absolutely stunning door. This particular example was installed in July 2014.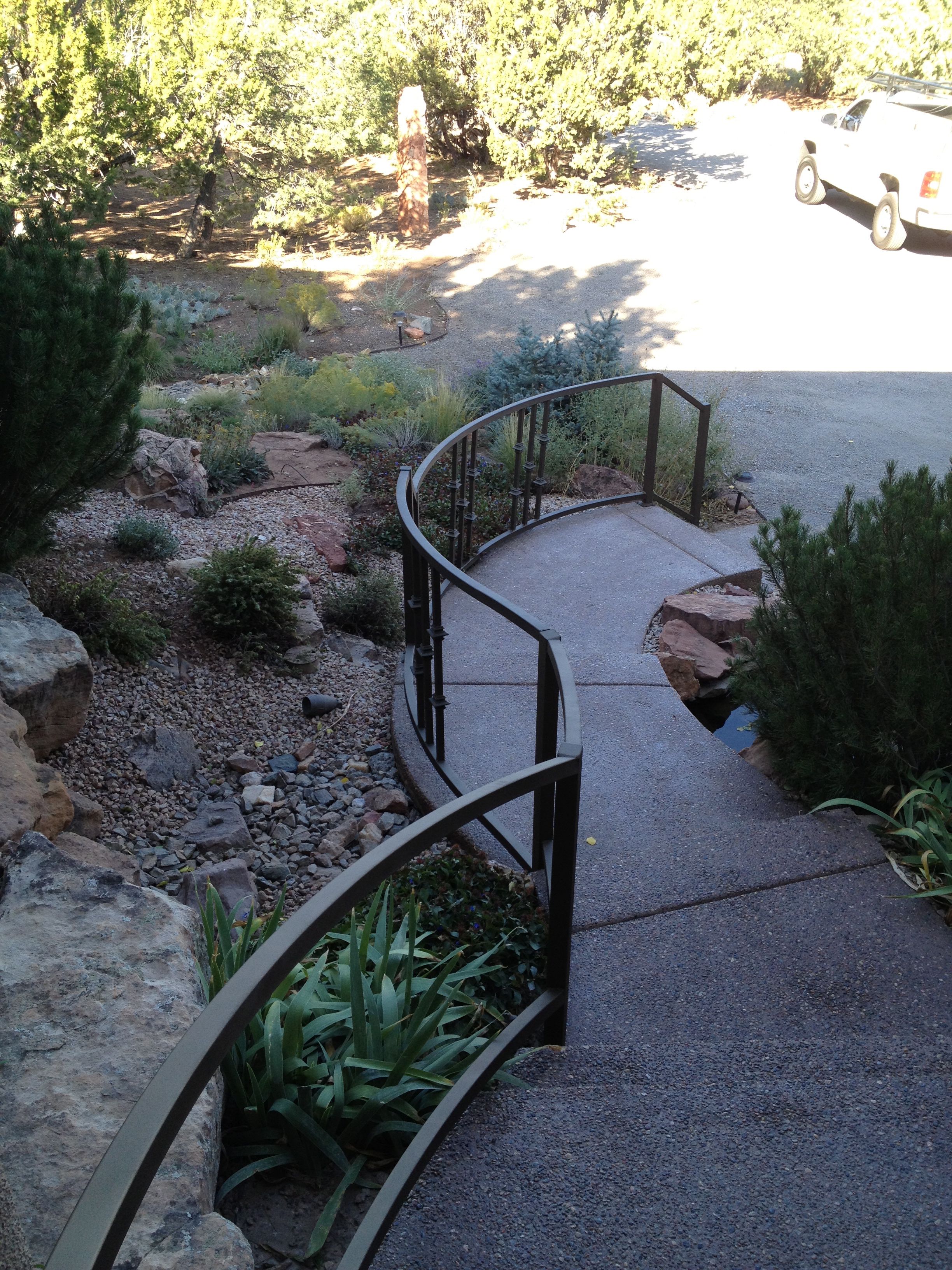 Don't let all of these photos of security doors fool you, our Albuquerque location is a full-service iron manufacturing facility! Custom made, powder coated, compound-rolled handrail ... no problem!